Home
Welcome to the official website for the UNC Health Registry/Cancer Survivorship Cohort (HR/CSC).
In 2007, the NC legislature funded the University Cancer Research Fund (UCRF - ucrf.unc.edu), to be used for cancer research at University of North Carolina Hospitals (www.unchealthcare.org) and the UNC Lineberger Comprehensive Cancer Center (LCCC - unclineberger.org). The mission of the UCRF is to save lives and reduce suffering from cancer, and one of its first priorities was to establish The UNC Health Registry/Cancer Survivorship Cohort (HR/CSC) to aid research into cancer survivorship.
The goal of the UNC Health Registry is to better understand the causes of diseases, like cancer, which affect many North Carolinians. We aim to prevent diseases, find better ways to treat them, and also help people live their lives fully if they have illness or are in treatment.
We strived to enroll 7,500 participants in the HR/CSC. We would like to announce a landmark in cancer survivorship research at UNC. The HR/CSC has exceeded 7,500 patients enrolled from the UNC oncology clinics. With this substantial cohort accrued, accrual of new participants officially ended on September 1st, 2016. We anticipate medical records confirmed diagnosis on enrolled participants to be completed by March 2017.
Health Registry patients are linked to the NC Vital Statistics data monthly and are linkable to the Integrated Cancer Information Surveillance System Blue Cross, Medicare and Medicaid insurance claims data. In addition to this wealth of data, the UNC Health Registry/Clinical Cancer Research Informatics HR-CCRI team has partnered with SAS and NCTraCS to develop a pre-EPIC and post-EPIC clinical medical records data base and Health Outcomes Analysis (HOA) tool that provides data on all cancer patients seen at UNC including those that participated in the Health Registry. We are pleased that many of you have already utilized this resource and proud of the numerous grants and publications that have emerged from the UNC Health Registry. Furthermore, these data and specimens have served to launch a number of new investigator careers as well as support existing clinical researchers.
It is our intention to continue serving the clinical, observational, and translational needs of the faculty and trainees through new individual projects and the ability to mine the Health Registry and larger patient population data. In partnership with NCTraCS and SAS, we hope to continue perfecting the HOA software and enlarge our scope by including cancer patients at other UNC Health Care sites. These key resources, Health Registry and larger databases, will be available to all UNC researchers and we encourage their continued use.
While enrollment in the Health Registry ended on September 1st, the Health Registry moved into a data linkage, mining and analysis phase, including continued linkage of the Cohort to their vital status records and extensive clinical data in EPIC. Enhanced capabilities for new projects will be fueled by the HOA access to our larger cancer patient population and the collaborative effort between the Health Registry-Clinical Cancer Research Informatics HR-CCRI team and the Office of Clinical and Translational Research (OCTR). The OCTR specializes in the management of clinical and translational oncology research at UNC, including bio-specimen and data collection, and is pleased to expand its partnership with the HC-CCRI team in this next phase of data analysis.
The Health Registry would like to thank all participants in the study. Thank you so much for your lasting contribution. We appreciate the valuable time and energy you gave us and our researchers are working hard with the information you have volunteered to find cures to cancer and to make current treatments more effective with fewer side effects. We hope this research might help you and your family as well as generations to come.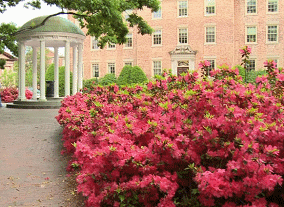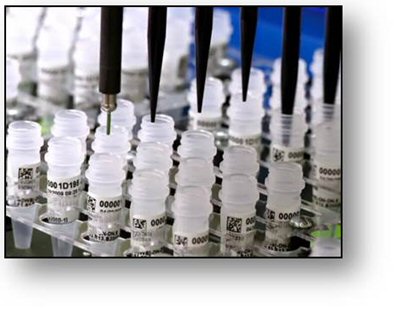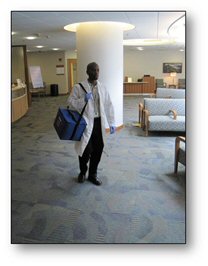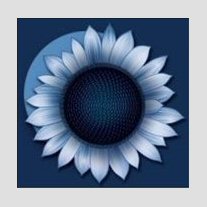 Patients that participated in the UNC Health Registry/Cancer Survivorship Cohort (HR/CSC) signed Informed Consent and HIPAA Documents after careful review with our recruiters. The signed forms are stored securely in HR/CSC records and paper copies of the informed consent and HIPAA documents were given to the participants. The valuable, de-identified information volunteered from our patients is collected in the Lineberger Data and Biospecimen Repository and made available to researchers to further the research aims that will ultimately make a difference in cancer diagnosis, treatment and survivorship.
Para ver esta información en Español, haga clic aqui.