Staff
Jeannette Bensen PhD, MS

jeannette_bensen@med.unc.edu
Associate Professor, Epidemiology
Director, Carolina Well: UNC Health Registry and Cancer Survivorship Cohort
Lineberger Comprehensive Cancer Center
University of North Carolina at Chapel Hill
Dr. Bensen's research interests focus on the effect that genes and environment have on risk, severity and progression of prostate and breast cancer. She has experience working with biologic specimens in the laboratory, counseling patients for genetic diseases and also designing and developing population and hospital-based research studies. Dr. Bensen is the Co-Director of the North Carolina-Louisiana Prostate Cancer Study (PCaP), a study of risk factors that may explain the differences observed in prostate cancer risk, severity and progression between African American and White men. She also leads the PCaP follow-up study that follows PCaP subjects after their prostate cancer diagnosis to understand the relationship between their cancer treatment and their quality of their life. Dr. Bensen is involved in two University Cancer Research Fund supported studies; the Carolina Breast Cancer Study and the UNC Health Registry and Cancer Survivorship Cohort as co-investigator and leader, respectively. Dr. Bensen also teaches Advanced Genetic Epidemiology to doctoral level students.
---
Adrian Gerstel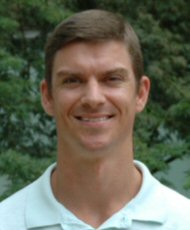 adrian@unc.edu
Research Associate
Data Sharing Manager
Lineberger Comprehensive Cancer Center
University of North Carolina at Chapel Hill
After graduating from Coastal Carolina University, Adrian became a middle school teacher of English and Social Studies while living in the Outer Banks. Adrian then moved to Durham NC and since 2005, has been involved in, and helped manage, several cancer and diabetes related research studies at UNC Chapel Hill. His current interests include cancer care, outdoor activities, and being a dad. Adrian utilizes and develops policies and practices to protect and distribute data used for scholarly research that is collected through the UNC Health Registry/Cancer Survivorship Cohort and N.C. Prostate Cancer Consortium (PCaP).
---